Tour Switzerland and travel through the major Tourist Destinations in Switzerland and grab more information on our website Switzerlandtours.net


Overview of Switzerland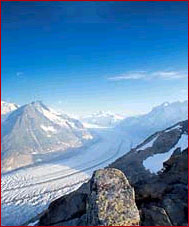 Switzerland is a dream tour destination for all. A tourist planning for a Switzerland Tour is always inquisitive about the basic information about the country. Its appearance, its beauty and charm though to be explored during a Switzerland Tour; still some degree of familiarity has to be attained to experience the zenith of enjoyment. In the whole of Western Europe, which is thronged by the travellers during the vacations, Switzerland attracts the maximum tourists every year. Here under we are providing you the information valuable for you while your Switzerland vacation. The credit of Switzerland being high on the tourism chart goes to the Tourism Department which is active since years to make Switzerland the most preferable tourist destination.

Whenever you imagine Switzerland the spectacular mountains, dazzling snow fields, parks and flowers, picture card cities set on crystal clear lakes, elegant hotels, comfortable trains and friendly people - capture your mind and memory. Switzerland is no doubt considered to be a Skiing Paradise by the sporting celebrities. There are very few places that can equal the cleanliness and orderliness prevalent in Switzerland.


Geography

On the basis of Geography, Switzerland can be divided into three seperate zones, each running in an east-west direction. In the north near France are the hilly and forested Jura; The central areas of Switzerland is a plateau region with forest areas, agricultural farmland, cities and lakes; and the south is covered entirely by the high Alps mountain system. Adventure tours in the mountains of Switzerland offers really good opportunities for adventure tourism.


Swiss culture

Switzerland is an amalgamation of four cultures: French, Italian, Swiss-German and Romansh. In general, the French areas of Geneva and the surrounding western area and Italian areas of Lugano and the surrounding southern area are more lively and cosmopolitan as compared to the more conservative and sedate German area of Zurich and the surrounding eastern area. The Romansh areas of St. Moritz and surrounding southeastern region still remains covert and the least developed amongst all.

Regardless of this cultural diversity, Switzerland can be regarded as the most stable country in Europe. The country's strength lies in its wealth, its conservative nature and the common belief and confidence among its citizens in a policy of armed neutrality.


Switzerlandtours.net
Contact Switzerlandtours.net for Tour Packages, Costing of Tours to Switzerland, and Air and Hotel Bookings.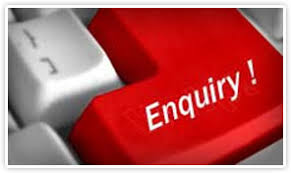 For Worldwide Destinations or any other International Tour Packages. Visit our main travel portal -
Tsiholidays.com