South East Switzerland

Tour Switzerland and travel through the major Tourist Destinations in Switzerland and grab more information on our website Switzerlandtours.net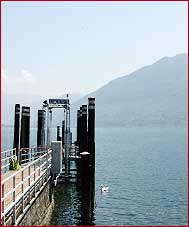 Switzerland is known as the Paradise of Europe. A tourist planning for a Switzerland Tour is always inquisitive about the tourist places in Switzerland during that Switzerland Tour. Fortunately in the whole of Western Europe, which is thronged by the travelers during the vacations, Switzerland has the best of tourist destinations for Switzerland vacation. For the convenience of tourism and its development, the entire country is divided into various regions. Here under we are providing you the information about the South East Switzerland, valuable for you during your Switzerland Tour and Switzerland vacation.


Graubünden:

The area of Graubünden is also known as the Grisons. Its a mountainous area home to more than 150 valleys. The health resorts of St Moritz, Davos, Klosters and Arosa are famous the world over for their winter sports facilities. The most distinguishing feature characterizing the cities of St Moritz, Pontresina and Zuoz are their typical Engadine stone houses. Situated on the border of Italy and Austria, the Bernina (4049m/13,284ft) is the highest peak in Eastern Switzerland. Chur, the oldest Swiss city, is a hub for a number of world class skiing resorts. St Lucius Church, the Cathedral built in the 12th-13th century and the Rhaetic Museum are some interesting tourist attractions that must not be missed. Another attraction popular among tourist is the bus ride from Chur to Bellinzona which passes through the San Bernardino Pass. The Swiss National Park and small villages beyond Zernez in the Engadine valley are popular among adventure buffs for their cross-country skiing and summer walking areas. The Engadine valley is also famous for its castles, fortresses, countless churches and chapels which reflects its long and rich history.


Ticino Region:

Ticino is the southernmost tip of Switzerland. With its Italian-speaking people, a subtropical climate and a Mediterranean atmosphere, Ticino has a very different feel to it. From the Alpine valleys the road runs down to the narrow streets, pavement cafés and lakeside lido of Locarno, on the shores of Lago di Maggiore. Lying between the peaks of San Salvatore and Monte Bré, Lugano is the largest city in the region. Lugano is a world class health and holiday resort and a popular tour destination with the Swiss. Lugano's grand buildings, delicious Piazzas and the Cathedral of San Lorenzo and the beautiful avenues along the lakeshore give the city a special flair. Visit the region during the spring as it is in full bloom with beautiful flowers and trees all over. Coach excursions to the great passes of Furka, Oberalp and Lukmanier, and to Milan and Venice, can be arranged locally. The islands of Brissago has an interesting botanical garden with wonderful Mediterranean flora and should not be missed. The untouched natural wilderness of Bolle di Magadino and the Paleological Museum at Meride are a must-see for nature enthusiasts.


Switzerlandtours.net
Contact Switzerlandtours.net for Tour Packages, Costing of Tours to Switzerland, and Air and Hotel Bookings.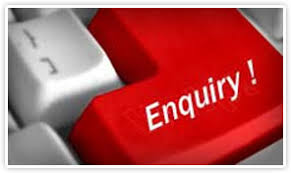 For Worldwide Destinations or any other International Tour Packages. Visit our main travel portal -
Tsiholidays.com