Northern Switzerland
Tour Switzerland and travel through the major Tourist Destinations in Switzerland and grab more information on our website Switzerlandtours.net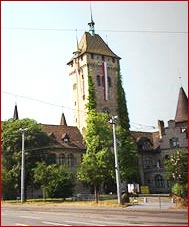 Switzerland is known as the Paradise of Europe. A tourist planning for a Switzerland Tour is always inquisitive about the tourist places in Switzerland during that Switzerland Tour. Fortunately in the whole of Western Europe, which is thronged by the travelers during the vacations, Switzerland has the best of tourist destinations for Switzerland vacation. For the convenience of tourism and its development, the entire country is divided into various regions. Here under we are providing you the information about the North East Switzerland, valuable for you during your Switzerland Tour and Switzerland vacation.


Zürich:

Zurich is the largest city in Switzerland. Located on banks of lake Zürichsee, the city has a predominance of German-speaking populace. Set in the very lush and picturesque region of the Mittelland or 'middle country', Zurich is a wonderful location to enjoy your vacation in Switzerland. The old town known as the Altstadtis is very colorful. Zurich is a terrific location to enjoy German theatre, art and drama. Zurich has a beautiful skyline dominated by the Grossmünster and its twin towers. The grand Town Hall, the Swiss Country Museum, the porcelain collection at the Baroque Zunfthaus zur Meise and the medieval castle at Rapperswil are also a must see when in Zurich. One may enjoy the ride of local trains and buses that leave for the hills, the scenic woods and parks that surround the beautiful city. Besides, you can also enjoy the popular Steamer cruises on the lake during the summer.

Northwest Switzerland: Though this region has some very picturesque holiday resorts, it is not as popular as the other regions in Switzerland. Basel is an impressive town and the centre of trade in Northwest Switzerland. Home to an ancient university, the city also a popular art and and research centre. The collection in The Art Museum at Basel has an impressive art collection ranging from Cranach and Holbein via Rembrandt to Monet, Picasso and Max Ernst. The old city centre of Basel houses the Münster with its two towers. Parts of the building date back to the 9th-13th century . Other fabulous buildings in Basel includes the Spalentor built in A.D 1370 and the Church of St Peter which was built in the 15th century. Move out from the city and zigzag up the mountain path to the heights of the Jura. Especially recommended are some delightful day trips to Aarau and Baden. Some other not to be missed sights are the The 13th-century moated castle at Binningen, the Waldenburg and the spa resort of Rheinfelden.


Switzerlandtours.net
Contact Switzerlandtours.net for Tour Packages, Costing of Tours to Switzerland, and Air and Hotel Bookings.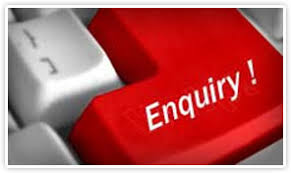 For Worldwide Destinations or any other International Tour Packages. Visit our main travel portal -
Tsiholidays.com