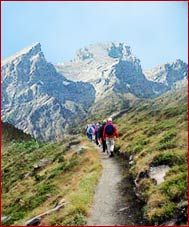 Walking Tours in Switzerland

Switzerlandtours.net offers you complete information about walkingtours of Switzerland and the attractions of Switzerland's major tourist and destinations which you can see on Walking Tours in Switzerland.

Switzerland is world famous for its Alpine scenery, which offers tourists many opportunities for trekking, mountaineering, skiing and other adventure sports and winter sports. Switzerland is one of the best winter sports destinations in the world. Switzerland Tours.net offers you complete details about walking tours in Switzerland. Walking Tours are a favorite pastime of tourists in Switzerland and are a great way to get to know the spectacular Swiss countryside.

The Swiss Alps are a very popular destination with mountaineers and trekkers. These scenic mountain ranges invite climbers and adventure seekers from around the world. Even if you're not a skilled mountaineer or climber you can enjoy the amazing scenery of Switzerland on walking tours in Switzerland. The walking trails and nature trails in Switzerland allow walkers of different levels, whether they are amateur walkers on their first tour or experienced walkers with trekking and climbing skills, to enjoy the Alpine scenery of Switzerland while on walking tours in Switzerland. The Jura Mountains in the Northwestern region of Switzerland, has gently rolling meadows where walking tours are pleasant and enjoyable. The Bernese Alps is known for its high peaks including the Finsteraarhorn, the Schreckhorn and the Eiger. Aprt from these towering peaks, the Bernese Oberland has clearly laid out walking trails along gentler slopes and valleys so walkers can see views of the majestic mountains while traveling on their walking trails. The Pennine Alps to the South of the Rhone Valley, has many glaciers and spectacular snowcapped peaks alongside walking trails. In complete contrast are the wooded mountains of the Canton Ticino. This region is not snowbound and has moderate weather, allowing walkers to enjoy sunny walks along the lakes and tree-covered hills of the Canton Ticino, along the border with Italy.

Some of the facilities available to walkers on walking tours in Switzerland to help them cross rivers, streams, inaccessible mountains and other natural obstacles, include gondolas, chair-lifts and cable-cars. Accommodation on the high Alps is available in various kinds of Alpine huts (Hütte; refuge; rifugio, cabane or capanna), which offer dormitory living and meals for hungry travelers after a long day's walking, on walking tours in Switzerland.

Walking trails are clearly marked and are maintained to ensure the safety of walkers. The yellow markers are signposts, which are placed at regular intervals to indicate landmarks and scenic destinations and viewpoints. Often the time taken to walk to the destination is also mentioned. Many of these signposts will have a white plate on which the altitude and name of the scenic viewpoint are written. The two kinds of walking trails are:

A Wanderweg or chemin de randonnée pédestre, or sentiero escursionistico is a gentle path for even a climber of beginner's level.

A Bergweg, or chemin de montagne, or sentiero di montagna is a tougher climb and can include rough terrain. This could be a path that is not used very often. The red and white pointer on the yellow signpost indicates these tougher paths.

The way along higher slopes is often marked by mounds of stones or Cairns to indicate the direction of the route across the hillside where there may not even be a path. The signposts marked in blue indicate High altitude Alpine trekking trails which should only be attempted by experienced climbers, which mountaineering gear and with the help of trained guides.

With a little caution and a zest for adventure, you are sure to enjoy walking though the spectacular scenery of the Swiss Alpine region, on walking Tours in Switzerland.


Switzerlandtours.net
Contact Switzerlandtours.net for Tour Packages, Costing of Tours to Switzerland, and Air and Hotel Bookings.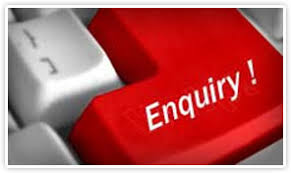 For Worldwide Destinations or any other International Tour Packages. Visit our main travel portal -
Tsiholidays.com