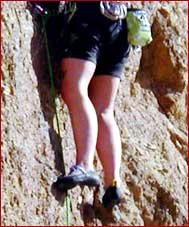 Adventure Sports in Switzerland

Tour Switzerland and travel through the major Tourist Destinations in Switzerland and grab more information on our website Switzerlandtours.net A tourist planning for a Switzerland Tour is always inquisitive about the availability of adventure sports and winter sports during that Switzerland Tour. Fortunately in the whole of Western Europe, which is thronged by the travellers during the vacations, Switzerland has the best of avenues available regarding the adventure sports. Here under we are providing you the information valuable for you while your Switzerland vacation. Switzerland Tourism department is also setting new horizons in the field of winter and adventure sports.

Switzerland has immense possibilities to explore in the area of adventure sports like:


Hiking:

This sport is found to be a passion of the residents in Switzerland, and hikers are very well supported with all kinds of facilities. Switzerland is home to some 50,000 Kms of tracks which leads through all kinds of land terrains. Hiking times are alloted on the signposts, and trails are graded according to the degree of difficulty involved in hiking. The Swiss Hiking Federation is the organisation responsible for maintaining the trails and the intra - coordination between the local hiking associations. The Federation also supplies maps and guide books, available at a discounted price for the members. Guided walks, weekend trips and holidays are regularly organised by the Federation and the local associations which are open to individuals and groups. Most associations run at least 1 day's walk per week (usually on Sunday), which can be booked on the spot. All the trips are led by qualified volunteer guides. Details of the walks and addresses of local hiking associations are given in the booklet Switzerland on Foot, available at Switzerland Tourism or directly from the Swiss Hiking Federation. Apart from these above excursions, there are also 'Radio Walks', which are announced during the season every Sunday at 0655 on Swiss Radio DRS in the Guten Morgen programme.


Mountain Sports:

These mountain sports are widely practised in Switzerland. These include mountain sports such as climbing, ice climbing, ski touring, snow boarding, deep-snow skiing, heli-skiing and glacier walking. An exhaustive list of approved mountaineering centres as well as a list of approved guides is published by the Swiss Association of Mountain Guides. This particular publication is very useful for anyone interested in mountaineering in Switzerland. Alpine huts or chalets accommodation facilities are available on the mountains. But again their availability must be checked before setting on a skiing trip. Try to book your accomodation in advance if possible.


Cycling:

This is the second most favourite of the Swiss people after hiking and skiing. There are around 3300 km or 2046 miles of well-marked interlinked trails all throughout Switzerland offering easy cycling for cycling enthusiasts. Bicycles are generally available on hire from railway stations and other locations. They can be returned after the completion of your Switzerland Tour. Inline skating routes are also spread throughout Switzerland, varies in the degree of difficulty involved in cycling.


Water Sports:

The water sports are also much in demand due to the favourable flow of water and numerous lakes in Switzerland. Lakes such as Lake Geneva, Lugano, and Neuchâtel offer sailing, water-skiing and canoeing on a large scale. Rowing can be done on Lake Zurich.


Switzerlandtours.net
Contact Switzerlandtours.net for Tour Packages, Costing of Tours to Switzerland, and Air and Hotel Bookings.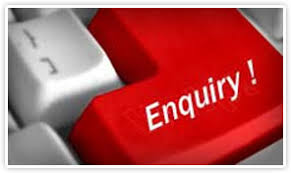 For Worldwide Destinations or any other International Tour Packages. Visit our main travel portal -
Tsiholidays.com