Tours to Geneva - Switzerland

Tour Switzerland and travel through the major Tourist Destinations in Switzerland and grab more information on our website Switzerlandtours.net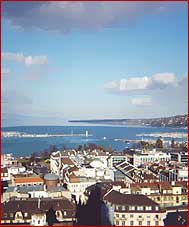 Geneva is an anomaly, proving the idiom 'small is beautiful'. An international fame city yet nothing pompous within it. Geneva is little more than town-sized and exceptionally simple like its residents. About 38 percent of the population in Geneva is that of foreigners, basically US or French people. Located on a picturesque location, it is centred around the point where the River Rhône flows out of Lake Geneva (Lac Léman in French, Genfersee in German) flanked on one side by the Jura ridges and on the other by the first peaks of the Savoy Alps.

The Godfather of the city is the Reformer Jean (or John) Calvin, the inspiration behind Puritanism and Presbyterianism, who turned Geneva into a "Protestant Rome" in the 16th century. His parsimonious spirit made Geneva one of the richest cities in Europe. "The Republic and Canton of Geneva" is only nominally (4 kms) within Switzerland's borders, sharing a large territory (108km) with France all around. Most of the French residents get benefited from both a high Swiss salary and relatively low French living expenses, whereas the Genevois save money by doing their shopping in France.

Instead, Geneva has nowadays become the businessperson's city par excellence, unrufflable, efficient and tightly packed with hotels. The cobbled Old Town, standing high on its central hill, is atmospheric but strangely austere. At the heart of the city is the huge Cathédrale St-Pierre, and an array of museums, including the giant Musée d'Art et d'Histoire and an impressive gallery of East Asian art, the Collections Baur increasingly visited by the tourists. The residential lanes on both the banks of the Rhône, such as Les Pâquis and Plainpalais, offer more appealing wandering. A short way south of the centre is Carouge, an attractive 18th century suburb built in Sardinian style to be a place of decadence and freedom beyond Geneva's control; its reputation lives on in its high population of artists and designers. Last but not least, Geneva is the headquarter of many of the international organizations. Two of them - the United Nations' European headquarters and the International Committee of the Red Cross, the latter with an award-winning museum - allow visitors a glimpse of the veiled charisma of the city, the diplomatic and administrative confidence that has made Geneva the world capital of bureaucracy.


Switzerlandtours.net
Contact Switzerlandtours.net for Tour Packages, Costing of Tours to Switzerland, and Air and Hotel Bookings.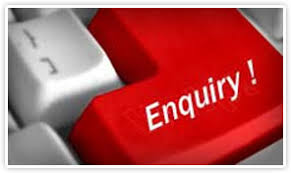 For Worldwide Destinations or any other International Tour Packages. Visit our main travel portal -
Tsiholidays.com