Swiss Premium Tour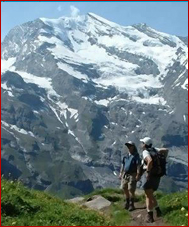 TOUR PROGRAMME - 8 days/7 nights
Lucerne – Interlaken – Jungfraujoch – Zermatt – Gornergrat – Glacier Express – St. Moritz
1st day:
Arrival in Lucerne by train 2nd class from the Swiss border or airport. A stunning setting, world-famous sights, exciting modern architecture, endowed museums and much more make Lucerne a thrilling city to visit. Overnight in Lucerne.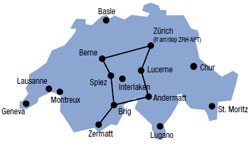 2nd day:
Day at leisure. We recommend an excursion to following mountain tops: Mount Pilatus – the golden round trip or Mount Rigi – Queen of the mountains or Mount
Titlis - Titlis Rotair, Ice Flyer Chairlift, Glacier Park & Cave. See optional excursion Overnight in Lucerne.
3rd day:
Rail journey over the Brunig Pass to Interlaken situated between the Lakes of Thun and Brienz. Overnight in Interlaken.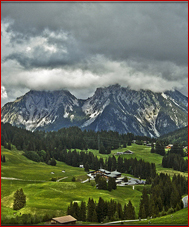 4th day:
Excursion to the Jungfraujoch – Top of Europe. The Jungfrau Railway takes you up to the Jungfraujoch – at 3454 m / 11'333 ft the highest railway station in Europe. Enjoy breathtaking views of the Aletsch Glacier, the longest glacier in the Alps. Overnight in Interlaken.
5th day:
Rail journey through the wonderful Bernese Oberland to the Valais, either via the Lotschberg base tunnel directly to Visp and further to Zermatt. Or by the Lotschberger – the new air conditioned train with big windows using the traditional scenic Lotschberg line to Brig and continue your journey to Zermatt, the famous resort at the foot of the Matterhorn. Overnight in Zermatt.
6th day:
The popular Gornergrat Bahn, Europe's highest open-air cogwheel railway, takes you up to the Gornergrat 9.339 km away. On the Gornergrat viewing platform you are surrounded by 29 peaks rising to above 4000 m. Overnight in Zermatt.
7th day:
Board the Glacier Express and enjoy one of the greatest rail journeys in the world. A 7. hour rail journey takes you across 291 bridges, through 91 tunnels and across the Oberalp Pass at 2033 m to St. Moritz. Overnight in St. Moritz.
8th day:
Return to Swiss border or airport or continue your stay in Switzerland at your own request.
OUR PRICE INCLUDES
Swiss Card Swiss Premium Tour (7 transfers) incl. Junfraujoch + Gornergrat in 2nd class from/to Swiss
border or airport
Seat reservation Glacier Express
2 nights in Lucerne, Interlaken and Zermatt, room, bath or shower/WC, breakfast
1 night in St. Moritz, room, bath or shower/WC, breakfast
Any additional tickets for optional excursions to travel by rail, boat, postalcoaches and cable cars can be purchased at 25– 50% of the regular fares
Prices per person in CHF: Valid from 29March-14october ,10-22December 2018and 7January -1April 2019
3-star-hotel

4-star-hotel

09.04.18-14.10.18
10.12.18-22.12.18


29.03.18-09.04.18
07.01.19-01.04.19


09.04.18-14.10.18
10.12.18-22.12.18


29.03.18-09.04.18
07.01.19-01.04.19


Ddouble room

1199

1246

1461

1541

Single room

1370

1390

1692

1777
Supplements per person:
CHF 140.-– for 1st class rail,
CHF 43 lunch on board Glacier Express
CHF10 supplement Glacier Express seat reservation 16.06-17.09.18
Prices per person in CHF: Valid from 1st April till 13th October.2019, – 04th Jan– 01st Apr.2020
3-star-hotel

4-star-hotel

01.04.19-23.04.19 04.01.20-01.04.20


23.04.19-13.10.19


01.04.19-23.04.19 04.01.20-01.04.20


23.04.19-13.10.19


Ddouble room

1310
1288
1595
1494
Single room
1494
1439
1780
1740

Triple room

1247
1253
1442
1423
Supplements per person:
CHF 176.-– for 1st class rail,
CHF 45 lunch on board Glacier Express