Local Transport in Switzerland

Tour Switzerland and travel through the major Tourist Destinations in Switzerland and grab more information on our website Switzerlandtours.net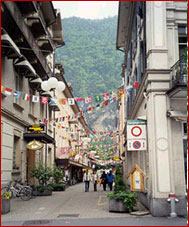 A tourist planning for a Switzerland Tour is always inquisitive about the condition of roads and the transportation network within the different cities in Switzerland to avoid inconvenience during the Switzerland Tour. Fortunately in the whole of Western Europe, which is thronged by the travellers during the vacations, Switzerland has the matchless transportation avenues and road network within the country. Here under we are providing you the information valuable for you while your Switzerland vacation. Switzerland Tourism department is also well aware of this requirement and takes the initiative accordingly.

The local transport in Switzerland comprises of the three principle transportation modes i.e. Air, Rail and Road. All the three modes are equally important and in high demand among the tourists visiting Switzerland.


AIR

All services are operated by Swiss Airways. Domestic air travel is fast but expensive with the only exception of the Geneva to Zürich flight (travel time - 45 minutes). For this reason, many business people prefer to travel by rail or road rather than catching a flight.


RAIL

Rail transport is quite well developed in Switzerland, with excellent services provided by 'Schweizerische Bundesbahnen' (SBB) and many other operators. The tourists can avail of the 'Swiss Pass', if interested in viewing the scenery, contrary to the mainline services that are geared to the needs of the hurried business traveller. There is a train in every hour from the major stations which follow the country-wide timetable of regular services. There are dining cars on many trains, and snacks and refreshments are also widely available. Independent railways, such as the 'Rhätische Bahn' in the Grisons and the 'Berner-Oberland-Bahn', provide services in certain parts of the country. The SBB has recently introduced specialised cars for disabled people using wheelchairs too. Facilities include an elevator for wheelchairs, a specially adapted WC and radios adapted for people with hearing difficulties.

There are also a large number of mountain railways, the only means to access most of the winter resorts. The 'Gornergrat-Bahn' in Zermatt is one of the oldest mountain railways and climbs to a height of over 3000m above sea level, offering a spectacular panoramic view of the Matterhorn and surrounding mountains.

Cheap fares:

The 'Swiss Pass' gives unlimited travel on rail services, those of other main regional operators, boats, an extensive network of buses and city trams, as well as reduced ticket charges for other mountain railways not included in the full scheme. Tickets can be purchased for 4, 8, 15, 21 or 28 days. An STS family card allows free travel for children up to 16 years of age when accompanied by their parents. There are also regional tickets for unlimited travel in different parts of Switzerland available at various rates. Other offers include a Swiss Transfer Ticket allowing return travel from a Swiss border or airport to a selected destination. A leaflet describing all the schemes, a comprehensive timetable for all Swiss public transport can be obtained from Switzerland Tourism.


ROAD

The quality of roads is quite good. Many mountain roads are narrow, and often closed in heavy winter conditions. Therefore travelling by trains is much convenient for the tourists.

Bus:

Postal motor coaches provide a service to even the remotest villages. Taxi: All taxis have meters for short and long trips, although it is advisable to bargain in advance for the destinations on the outer fringes.

Car hire:

Available in all towns from hotels and airports as well as railway stations.

Traffic Regulations:

The overtaking from right is strictly followed as a traffic rule. The minimum driving age is 18 years. Seat belts are obligatory and children under 12 years must travel in the back of the car. Dipped headlights are compulsory during the day. Drunk-driving if observed, has heavy penalties.

Speed limit :

80kph (50mph) on country lanes; with a maximum of 120kph (75mph), and minimum of 60kph (37mph) on motorways; and 50kph (31mph) in towns.

Motorway tax (vignette):

An annual road tax of SFr40 is levied on all cars and motorbikes using Swiss motorways. An additional fee of SFr40 applies to trailers and caravans. The vignette (sticker) is valid between 1 December of the previous year and 31 January of the following year printed on the vignette. These permits, available at border crossings, are valid for multiple re-entry into Switzerland within the duration of the licensed period.

Documentation:

A national driving licence is sufficient. Green Card insurance is advised.


URBAN

Highly efficient and integrated urban public transport systems inspire other countries to follow the suit. There are tramways and light rail services in Basle, Bern, Geneva, Neuchâtel and Zürich. The cities also have trolleybuses. Fares systems are generally automated with machines issuing single or multiple tickets at the roadside. Tickets are also available at enquiry offices. Fares generally depend on the zones. There is a day ticket for travel in one or more Swiss cities on any given day at a standard fare. Taxis are widely available and drivers have to be paid a 15 per cent tip.


Switzerlandtours.net
Contact Switzerlandtours.net for Tour Packages, Costing of Tours to Switzerland, and Air and Hotel Bookings.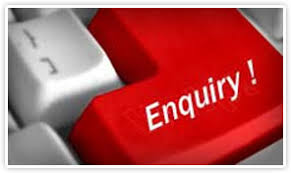 For Worldwide Destinations or any other International Tour Packages. Visit our main travel portal -
Tsiholidays.com