Kambly Train and Lotschberger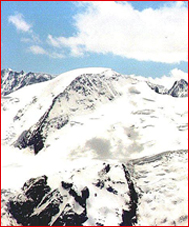 TOUR PROGRAMME - 7 days / 6 nights
1st day: Swiss border/airport - Lucerne
Arrival in Lucerne by train 2nd class from the Swiss border or airport. Overnight in Lucerne.
2nd day: Lucerne
Day at leisure. We recommend an mountain excursion in the lake Lucerne region. Overnight in Lucerne.
3rd day: Lucerne - Brig
Use the RegioExpress Kambly train via Wolhusen-Langnau to Bern - Switzerland's capital. The RegioExpress will take you through Switzerland's first UNESCO biosphere reserve, a fascinating marshland where a diverse worldof flora and fauna abounds. In the Emmental, the train stops in Trubschachen directly in front of the Kambly Experience where you can discover the secrets of fine Swiss pastries. For further information visit www.bls.ch/luzern-bern. From Berne your journey continues through the wonderful Bernese Oberland to the Valais by the Lotschberger - the new air conditioned train with big windows using the traditional scenic Lotschberg Line. You will pass the imposing Kander Viaduct, the helical tunnel around the Felsenburg and the descent to Brig with the imposing view onto the Rhone Valley. For further information visit www.bls.ch/loetschberger. Overnight in Brig.
4th day: Brig - Mountreux
Today the train takes you along the Rhone torrent through the wide Rhone Valley in the Swiss Alps to Montreux on the Riviera of Lake Geneva. Overnight in Montreux.
5th day: Montreux - Interlaken
Scenic rail journey passing alpine forests, crystal clear mountain streams and picturesque mountain villages. Take the Golden Pass Panoramic MOB train from Montreux to Zweisimmen and further by Golden Pass Panoramic BLS train to Interlaken. Overnight in Interlaken.
6th day: Interlaken
Full day at leisure. We recommend an excursion in the Jungfrau region. Overnight in Interlaken.
7th day: Interlaken - Swiss border
Return to Swiss border or airport or continue your stay in Switzerland at your own request.
OUR PRICE INCLUDES
Swiss Card Kambly Train & Lotschberger (5transfers) in 2nd class from/to Swiss border or airport
Seat reservation GoldenPass Panoramic trains Montreux - Interlaken
2 nights in Lucerne, room, bath or shower/WC, breakfast
1 night in Brig, room, bath or shower/ WC, breakfast
1 night in Montreux, room, bath or shower/WC, breakfas
2 nights in Interlaken, room, bath or shower/WC, breakfast
Any additional tickets for optional excursions to travel by rail, boat, postal-coaches and cable cars can be purchased at 25-50% of the regular fares
Prices per person in CHF: Valid from 1st April 2015 – 1st April 2016
3-star*-hotel

3-star*-hotel

4-star*-hotel

4-star*-hotel

1.-11.4.15
1.10.15-1.4.16
11.4-1.10.15
1.-11.4.15
1.10.15-1.4.16

11.4-1.10.15

Double room

738
831
926

1054

additional night in Lucerne/Brig

85/82
102/94
129/115

142/127

additional night in Montreux/Interlaken

102/85
112/102
140/99

151/138

Single Room

907
1026
1161

1275

additional night in Lucerne/Brig

111/100
138/112
178/100

187/112

additional night in Montreux/Interlaken

146/111
156/133
196/147

218/178
Supplements per person
CHF 90.– upgrading to 1st class rail
* 3-star-hotel in Brig ** Supplement Montreux Jazz Festival 4.–20.7.14 CHF 110.–