Budget Hotels in Interlaken

Tour Switzerland and travel through the major Tourist Destinations in Switzerland and grab more information on our website Switzerlandtours.net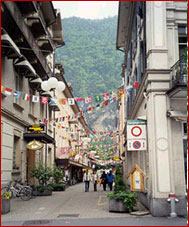 When the tourists plan for a Switzerland Tour; they are inquisitive about the accommodation facilities available in Switzerland. There are many Budget Hotels in Switzerland and its major cities that provide a reasonable stay with modern amenities. Hereunder we are giving you the most popular Budget Hotels in Interlaken, one of the important tourist destinations in Switzerland. The Interlaken Hotels are quite cheap and one of the best Switzerland Hotels.


Hotel Funny-Farm Interlaken

Location:

CH 3800, Interlaken, Interlaken, Switzerland, Europe

Description:

The Hotel Funny-Farm in Switzerland invites you to enjoy the magnificent Bernese Oberland. From rafting to skydiving, heli-skiing to night sledding or simply relaxing in front of an open fire place, the tourists have it all.

Accommodation:

Whether you are a budget conscious tourist or enjoy the finer luxuries of life; we offer accommodation ranging from elegant suites to dormitory rooms. All rooms provide a panoramic view of the surrounding mountains including the Jungfrau. This unique hotel with its relaxed, friendly staff ensures your comfortable stay.

Facilities:

Breakfast Included, Restaurant, Car Parking Available, Internet Access, Laundry, Bicycle Hire, Linen Included, Credit Cards Accepted, Bar, Towels, Security Lockers, Luggage Storage, Swimming Pool, Children Friendly, Telephone/Fax Facilities, 24 Hour Reception, Travel Desk/Travel Info


Hotel Balmers Herberge Interlaken

Location:

Hauptstrasse 23-25, 3800 Interlaken, Interlaken, Switzerland, Europe

Description:

Balmers Herberge is the oldest private hostel in Switzerland and is a real home away from home for travellers from all around the world. Over the past 50 years, this Switzerland hotel is providing excellent service and accommodation for both individuals and groups.

Accommodation:

The cozy and comfortable rooms have made Balmers one of the best hotels in Switzerland. Join the Metro Bar and Café. Have some Chicken Wings, the best Burgers in town, Healthy salads etc. Try our variety of Flavoured Vodkas, or a local brew. An international DJ for the tourists is also there.

Snowboarding, skiing, sky-diving and sledding during the winter and sky-diving, canyoning, rock-climbing, mountain biking, paragliding, rafting in the summer can be booked at reasonable prices at the hotel.

Facilities:

Breakfast Included, Laundry, Bicycle Hire, Wheelchair Friendly, Linen Included, Credit Cards Accepted


Switzerlandtours.net
Contact Switzerlandtours.net for Tour Packages, Costing of Tours to Switzerland, and Air and Hotel Bookings.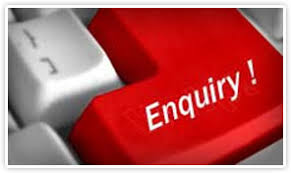 For Worldwide Destinations or any other International Tour Packages. Visit our main travel portal -
Tsiholidays.com